Back to news menu
Retailers could face a further £280m on business rates bills next year
Posted on in Business News , Cycles News , Creative News, Outdoor News
Retailers across the UK could face an extra business rates hike of £280 million next year, which could mean "fewer shops and fewer jobs".
Commercial property tax is poised for another revaluation in April and will be calculated using September's retail price index (RPI), which has risen due to the fall in the pound's value and rising inflation.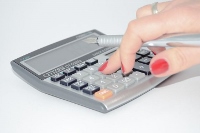 According to the British Retail Consortium (BRC), the RPI is set to rise four per cent this month, driving a potential £280 million rise in business rates for retailers.
This comes after news that one small business owner a week is sent to prison for failing to make business rates payments on time, as the industry struggles to keep up with last year's rates rise. This is likely to be exacerbated in April.
According to new data compiled by CVS for the Press Association, 54 business owners were sent to prison for up to 90 days for non-payment of business rates in the year to the end of March.
Whereas limited companies face liquidation if they are unable to pay the controversial new rates, sole traders and self-employed businesses face a "disproportionate financial and legal burden" and prison for not keeping up with payments.
Businesses across the UK have been challenging the rates revaluations, which continue to cripple thousands.
The government pledged £300 million to a relief fund to help those businesses most affected, but just two out of nearly 100 local councils have paid out so far amid increasing delays and lack of direction from the government.
For the hundreds of companies challenging their revaluated business rates bill, bills must still be paid while a decision is made on their appeal.
If you think your business rates are too high, check with our partner Rates Recovery.

Business owners can simply upload their rates bill to RatesRecovery's website to find out whether you could be due a rebate and future savings.
Add a comment