Institute for Therapeutic Craft and Creativity (ITCC) launched
Posted on in Creative News
Betsan Corkhill and Callie Lasch have come together to launch the Institute for Therapeutic Craft and Creativity (ITCC).
Betsan, founder of Community Interest Company Stitchlinks and Callie, a media producer based in New Jersey, USA are both passionate about the transformative benefits of handwork - the creative process of making with your hands. Together they have now founded the Institute for Therapeutic Craft & Creativity (ITCC) - an educational resource and supportive community.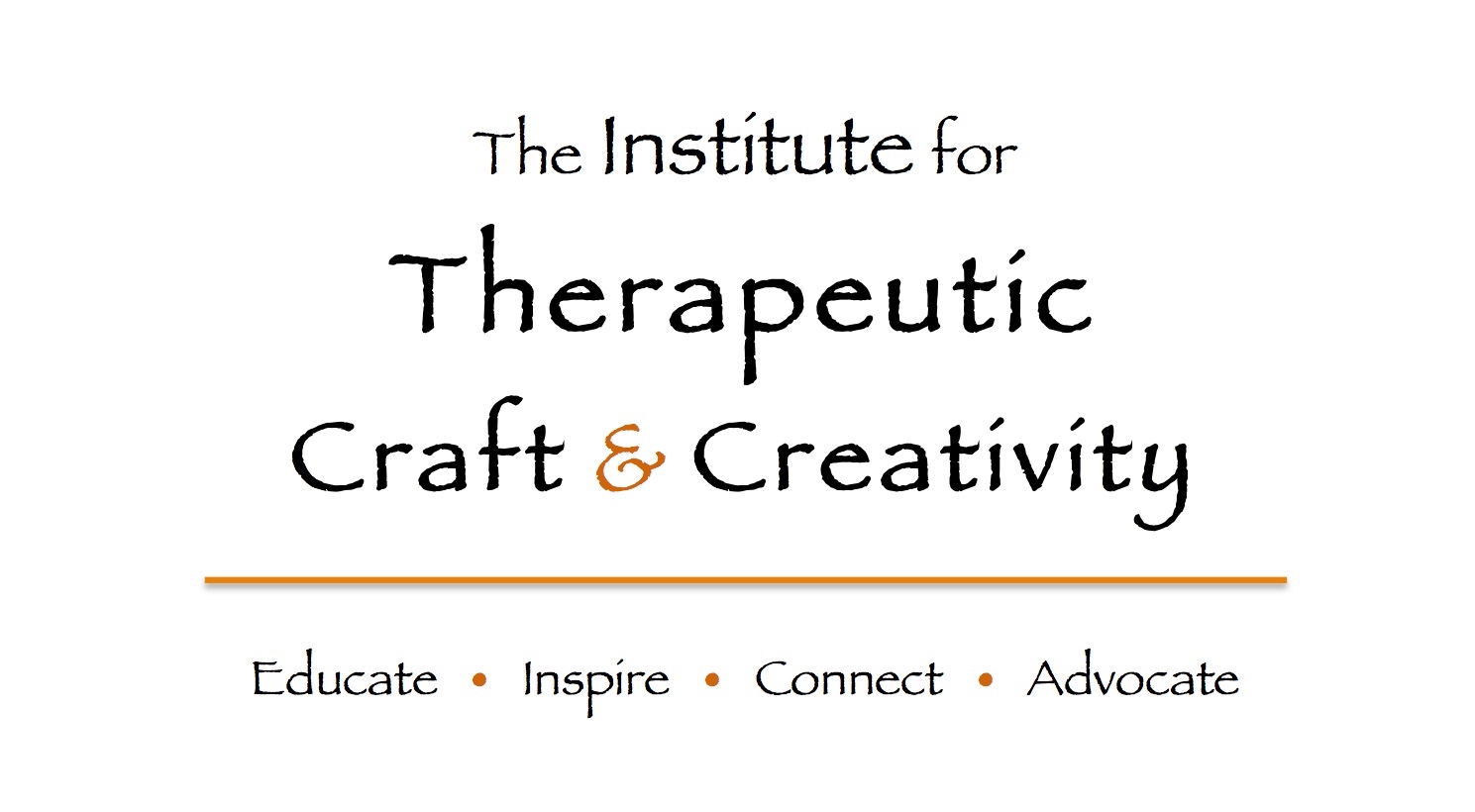 The goal of the institute is to connect people and skills that assist in transforming whole person health and well being through the act and the art of creative handwork.
Writing on the ITCC website, they say "Through previous research, we now know that the creative making process can be specifically harnessed to promote healing biologically, neurologically, behaviorally, and socially. That's pretty powerful stuff.
"This means that creative handwork can be intentionally engaged to deliberately affect change. For example, to impact mood, alleviate stress and pain, and help take a measure of control over some medical symptoms."
Whether you are seeking to engage therapeutic craft & creativity skills for yourself or for someone in your care, or perhaps you are an instructor seeking to share your skills and approach with others, ITCC seeks to be your connective resource community.
The website highlights that "Importantly, ITCC courses are not tutorials on how to learn specific crafts. Rather we provide guidance for how to specifically utilize and adapt basic skills in a variety of materials for therapeutic benefit.
"Beginners are most certainly welcome. ITCC projects are being developed for people of all ages and developmental stages, from young children through community elders."
For the inaugural course, ITCC presents "Can You Knit A Healthy Brain?" which is focused on Therapeutic Knitting. The course consists of 20 education modules (video and audio) delivered by path-breaking expert Betsan Corkhill.

For more information take a look at the course here.

Add a comment