Back to news menu
Hundreds of bikes from Brighton's former cycle share scheme to be sent to Africa
Posted on in Business News , Cycles News
Hundreds more bikes from Brighton's former cycle scheme are being sent to Africa to support communities there.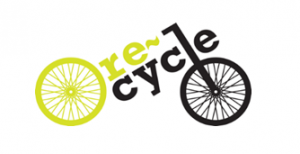 Up to 380 bikes are being donated to Re-Cycle, a charity which redistributes the bikes to countries such as Ghana, the Gambia, South Africa and Zambia. This is the second batch of bikes from Brighton's old BTN BikeShare fleet being donated to charity after 100 bikes were donated to Cycle of Good, a charity which supports communities in Malawi, earlier this year.
All branding will be removed and recycled, and all viable bikes will be sent to Re-Cycle's team in Colchester for any further modifications.
Councillor Elaine Hills, who co-chairs the city's environment, transport and sustainability committee said: "Now the cycles have reached the end of their time on the streets of Brighton and Hove, I'm pleased we have been able to make a further donation to charity to reduce waste.
"The old BTN BikeShare bikes have been tremendous servants to the city, covering more than four million miles since 2017, and it's great they'll be given a new lease of life.
"By redistributing the bikes globally, we're also showing that schemes like ours can be sustainable and innovative. We're doing everything we can to reuse, repurpose or recycle."
Re-Cycle has sent over 130,000 bikes and hundreds of thousands of spare parts to countries across Africa over the past 25 years.
During this time, the bikes and spare parts have helped thousands of people in rural communities across the continent.
Every bike received is checked and if suitable, is prepped and loaded onto a shipping container and sent to a local partner.
Once received, they are rebuilt and distributed into the local community either through partner programmes or sold.
"We are very grateful to Brighton and Hove City Council for donating these bikes to Re-Cycle," said Charlotte Ward, director of Re-Cycle.
"They will help transform so many people's lives across Africa by giving them access to affordable and sustainable transportation."
Useful links
If you have any other queries please contact us.