Business Finance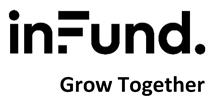 Free business credit score
Access your business credit score for free, forever.
inFund's Credit Ecosystem has been designed to help businesses understand and nurture their CreditHealth and to give them access to business growth loans and lines of credit with no obligation.
Short-term unsecured business loans
Simple registration process. Immediate credit information. Quick application.
Join inFund's Credit Ecosystem - the one-stop unsecured business credit solution - and help achieve your business goals.
It is credit assessment without the barriers. inFund's innovative technology and novel approach to credit assessment means they can provide business credit where other funders cannot or will not.
Key features
Service criteria
What next?