Back to news menu
SMEs spend £1m on their businesses every year
Posted on in Business News , Cycles News , Creative News, Outdoor News
SMEs spend an average of £1m each on business expenditures every year, with Londoners spending the most cash of any region, new research suggests.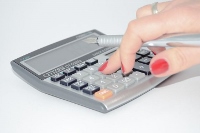 Research, published by American Express, found that whilst larger SMEs with 50 employees or more, spend an average of £3m every year on buying goods and services for their companies, micro businesses with less than 10 employees spend closer to £225,000.
The biggest costs for all businesses are hiring new staff (24%, paying suppliers (20%) and investing in technology (19%).
The study, done in partnership with the Centre for Economics and Business Research, also found older SMEs were bigger spendthrifts than young companies.
Firms set up at least 15 years ago spent an average of £1,385,400 annually.
Business spending also varied by region. In London, where costs are higher, businesses spent closer to £2m a year on average.
"Running a business can be an expensive affair and as our research demonstrates, there are significant costs involved when building a business," said Jose Carvalho, senior vice-president at American Express.
"However businesses that have the ambition and drive to grow shouldn't be deterred. By having a robust cash flow management system in place SMEs will have an essential tool to manage costs efficiently without impacting the running of the business, its staff and customers."
Business costs by region
London - £1,827,807
Central (West Midlands, East Midlands and East England) - £1,144,947
South (South East and South West) - £696.602
North (North East, North West, Yorkshire and Humberberside) - £526,882

Reader Comments (1)
Add a comment