One-in-ten will face HMRC tax investigation
Posted on in Business News , Cycles News , Creative News, Outdoor News
A tenth of the UK's small businesses are facing tax enquiries from HM Revenue and Customs (HMRC).
Over half-a-million small businesses and sole traders are to be investigated by the tax authority, as HMRC seeks to reclaim some of the £34bn tax gap from the 2015-16 financial year.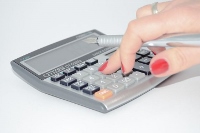 HMRC believes almost half (46%) of this gap is made up of unpaid tax from small firms so are making interrogation of this group of businesses a priority.
David Richardson, Interim Director General for Customer Strategy and Tax Design, HMRC, insists that while "many small businesses pay the correct amount of tax" there is a "competitive" need to "tackle those businesses that aren't complying".
Mr Richardson claims that much of the unpaid tax from small businesses is "not through deliberate evasion or avoidance, it is through failing to take reasonable care or through error".
On average, a comprehensive HMRC tax investigation lasts around 16 months, causing disruption and lost time and money for hard-working entrepreneurs.
The best route to avoid an HMRC enquiry would be to employ an accountant to properly take care of everything, but you could still be investigated. Even if your business is successful in defending itself against a tax investigation, you will be responsible for covering any costs or losses incurred during the investigation from HMRC.
To protect your business, every paying ActSmart subscriber has free tax investigation protection, to cover these cost - a service which many businesses pay c.£150 for through their accountant.
ActSmart subscriptions are available from just £30 per annum and give you access to tax investigation protection, card processing services, 24/7 legal helplines, consumer promotion, online employment manual and general business support all year round.
Join today
or
contact us
to find out more.
Add a comment