Back to news menu
2019 Best Small Shops competition winner in the running for Shop of the Year 2020
Posted on in Business News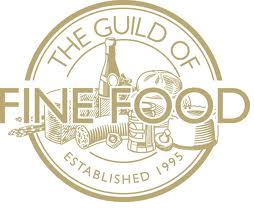 Papadeli, recongised by Indie Retail as the Best Small Shop of 2019, has now gone on to reach the final of Shop of the Year 2020, run by the Guild of Fine Food, in the Delicatessen & Grocer category.
The Guild of Fine Food are a member of the Independent Retailers Confederation (IRC), which is a collection of organisations that come together to make the Indie Retail Best Small Shops competition happen. The Guild of Fine Food's Great Taste awards are the world's largest and most trusted food and drink awards.
36 independent retail outlets across the UK have been named as finalists for the award, although Papadeli is the only finalist from Bristol.
Papadeli stocks a selection of foods from local producers and further across Europe and claims one of the best cheese counters in the city. Also on offer is the legendary Papadeli plate of salads, cheeses, pickles, breads, charcuterie and delicious coffee or tea. Shelves are laden with olive oils, balsamics, store cupboard ingredients as well as handmade artisan chocolates, biscuits and treats. The shop gives cookery demonstrations at a local school, and supports a number of local charities.
After winning the Indie Retail Best Small Shops competition at the Houses of Parliament in November 2019, Papadeli owner Simon MacDonnell said:

"We are very honoured and excited to have won this award and I think our regular customers will be proud and happy for us. We have been going for 18 years, starting as a deli, opened a cafe and we also have a cookery school and an outside catering service. Our ground floor shop is a food and wine retailer and an emporium for anything you might want to get in terms of a food treat."
Add a comment